Note: The Specials and prices referenced in this newsletter were applicable only for the time period specified, and are not necessarily currently applicable. To sign up for current email newsletters click to go to our Free Newsletter Signup Page.
Fall Newsletter September 2010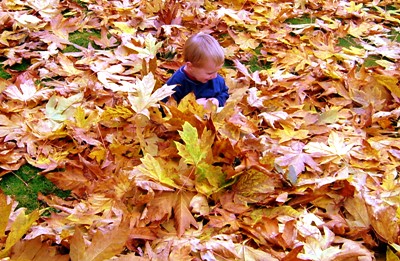 Happy Fall Season. I watched the first large yellow Maple leaf gently float to the ground yesterday a portend of the changing season. Thoughts of caramel apples, pumpkin pie, herb vinegars, long brisk walks and giddily playing in the leaves with grandchildren suddenly filled my mind. I hope you are gearing up to enjoy the fall season, too. Don't forget to check your aromatic pantry and stock up with essential oils to help address your family's wellness in the coming wet and colder weather. Some of the essential oils that will act as decongestants and important for their antibacterial and antiviral effects are Tea Tree (Melaleuca alternifolia), Eucalyptus (E. globulus), Rosemary (Rosmarinus officinals), Niaouli (Melaleuca quinquenervia viridiflora), Spike Lavender (Lavandula latifolia) and Ravintsara ( Cinnamomum camphora ) which can be combined into a blend effectively used in a chest rub (1-5% dilution depending on age). Any of these combined with Cinnamon bark ( Cinnamomum zeylanicum ), Clove Bud (Syzygium aromaticum ) and/or Oregano ( Origanum vulgare ) are effective diffused for aromatherapy inhalation.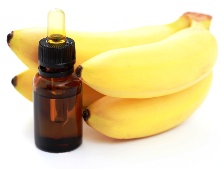 Flat Out Wrong. There are an increasing number of aromatherapy websites and blogs online, and I am rather discouraged that there is so much confusing, sometimes erroneous information being disseminated. Some of these sites recommend using essential oils in far stronger dilutions than a well-trained aromatherapist would suggest. Others provide long lists of what they call dangerous essential oils to be completely avoided, listing some oils that are untested but could provide great benefit in aromatherapy if properly researched. One of the reasons that this information is so astonishingly divergent is that people have confused the effects using herbal preparations such as tinctures, infusions and decoctions by ingestion with the effects of inhaling an essential oil or using it topically. Many erroneously think that herbs and essential oils are the same thing, and they certainly are not. At Samara Botane, we take our responsibility seriously to help you use essential oils for your family's well being and we constantly stay abreast of the latest research. Aromatherapy is an evolutionary art and practice, and myths are continually being dispelled as new research becomes available. We will be increasing our focus to update the information on our website, adding more annotated information to the individual oil profiles in the shopping cart as well as more well-researched, tested advice and recipes in our Resource section. You can email questions or requests for clarification on individual essential oils or blends to info@wingedseed.com and I will address these inquiries in that section on the website. And, by the way, no, there is no banana essential oil.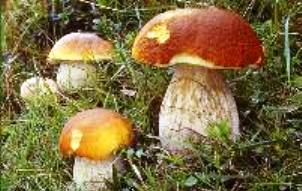 Perfumer's Corner: Featured ingredient - Cepes Absolute (Boletus edulis). This generously fertile, earthy absolute has an agrestic/musty or fermented quality and can add complex dark and murky notes to sex up an otherwise boring composition. Some perfumers use it with patchouli or spikenard to emulate animal musk. Found in Europe and N. America, this beauty grows singly or in small clusters under Conifers. Known in culinary circles as Porcini (also King Bolete or Cep) mushroom in Italy, and various other names such as "Ontto tuxuri" which means "the blond" in Basque and "Khubz el a'a" ("crow's bread") in Arabic. Boletus edulis has a reddish-brown, slightly sticky cap and a reticulate stem (having a net-like pattern). Highly prized as a perfume ingredient, Cepes absolute blends well with Guiacwood, Vetiver and Oakmoss for a base accord.
Samara Botane is featured this week in "Meet the Biz" on Wickedly Chic, a fabulous online marketplace showcasing indie gifts and personal care products. You may learn some things you don't know about me and my company there. While you are there, check out some of the other small independent businesses.
Happy Fall; I hope you are able to enjoy the fabulous Harvest Moon shining down on us.
'Till next time, take care of yourself, especially your nose!
Marcia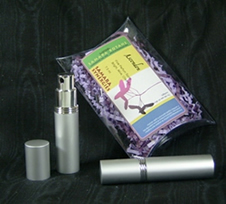 Natural perfumes are gaining popularity as more people enjoy subtle perfume compositions made with essential oils and other natural botanical extracts. The greater aromatherapy benefits are leading people to appreciate the personal and intimate aspects one gets when wearing a less pervasive perfume using natural aromatics. This revived art is also a welcome relief to those who suffer from chemical sensitivity and can't tolerate strong, overwhelming synthetic perfumes that are too harsh.
You will find several lovely alcohol-based natural 30% parfum mist compositions; Prakriti, a very spiritual anointing oil for meditation and a sweet Vanilla Perfume roll-on for young girls. Our natural perfums can be found here.
Home
|
About Us
|
Contact Us
P. O. Box 2483 | Snohomish, WA 98291-2483
Order Line: 800.782.4532 | Corporate: 360.862.0231 | Fax: 360.862.0244