Deva Flower Remedies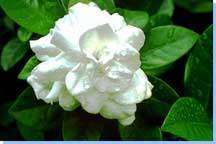 The Natural Alternative since 1974
The Deva Flower Remedies are energy medicines produced homeopathically, prepared from extracted solarized essences of fresh flowers.
Availability is limited.


view 10 20 30 products per page
| | |
| --- | --- |
| Products found: 1 | [1] Page 1 of 1 |
Show All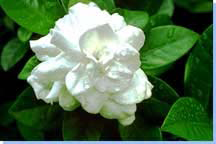 The Natural Alternative since 1974
The Deva Flower Remedies are energy medicines produced homeopathically, prepared from extracted solarized essences of fresh flowers.
Availability is limited.
These flower remedies principally treat the personality state (primarily logical and emotional) of an individual. Many flowers additionally influence a variety of symptoms and health disorders, resulting from mental & environmental stresses. Deva Flowers are partially based upon an earlier system of flower therapeutics, discovered in England, which has more than 60 years of clinical experience throughout the world.
Deva Flower Remedies
provide a simple, safe, effective, and totally natural means of releasing and clearing mental, emotional, and some physical disorders.
Each healing flower has a distinct signature characterized by the flower's color, smell and shape, plus factors of when, where and how it grows and blooms. This aids in fully defining its particular therapeutic use and value. This signature further relates to each flower's unique healing potential and energy patterns. These patterns correspond to specific bio-electromagnetic energy fields within the body, which affect the logical and emotional aspects of the mind. Deva Flower Remedies, using special combinations of flowers, have the ability to balance and change these energy fields by reducing and enhancing the body's ability to manage or eliminate many forms and types of stress. This allows the body to deal with these various forms of stress in a healthier holistic way. Typically, a new positive outlook is achieved and closed doors begin to open.
The Deva Flower system of flower therapeutics has resulted from over a quarter century of research, development, and clinical experience. All together, more than 100 flower essences are used to create an extremely powerful system of composite homeopathic-style flower remedies. The Deva Flowers essences are entirely made up of composite remedies.
To select a specific Deva Flower Remedy, you need only identify the primary state of a mental or mood disorder that is manifesting within you. Then make a selection of the best remedy from the list of descriptions in this booklet. Each remedy has been created to bridge a range of mental, emotional, or physical disorders under a generalized complaint, which is generally the Product name. Deva Flowers are completely pure, natural, and harmless, even when taken in large quantities. Being self-adjusting, any medicines, drugs, food, or health practices, you may be taking or following will not affect them. CAUTION: Due to the possible interference by Deva Flowers (specifically from the 8% brandy that is contained within a Deva Flower Remedy) with the effectiveness of some Pharmaceuticals, we recommend that they not be taken together. Always consult your health Professional first.
NOTE: For maximum effectiveness, we recommend you use no more than three remedies during the same time-period. First-Aid Remedy, Fearfulness, Allergies/Asthma, Cold-Relief Remedy, Immunity and Radiation/Pollution are not subject to this rule and can be taken in addition to other remedies. When taking more than one remedy, its best to take them a few minutes apart.
For best results, take 3 drops under the tongue or in water per dose. When taking the drops under the tongue, avoid touching the glass dropper to prevent contamination and maintain the remedy's highest potency. Take as often as necessary (minimum of 5 minutes apart) whenever an acute mental condition or emotional stressor is experienced. For chronic conditions (long-term), continue to take the remedy 4 times per day, until an emotional or mental change is obvious. Often this change will take place as a physical improvement. (NOTE: one bottle can last up to 50 days, per the labels instructions)
The strength of a remedy may be amplified by: 1) Holding the dosage under your tongue for 30 seconds, 2) using an affirmation for a successful change (your own or the positive thought listed with each remedy in this brochure), 3) drinking all day from a water bottle filled with spring water and 7 drops added (shaking the container least 10 times to potentize it) and 4) shaking the remedy bottle (10 times) to activate its life force prior to taking a dose. Sometimes it can take as long as several months to affect a successful change in the case of chronic conditions.
Deva Flowers can also be added to your bath water (21 drops) or to lotions, salves, and shampoos (7 drops) for topical application. Animals have responded well to Deva therapeutics too. Adding 7 drops of a specific remedy to the drinking water of any pet (shake water mixture 10 times before pouring into bowl) will affect changes in their habits, actions, and disposition, while increasing their overall health.
Each of the remedies contain a highly-potentized aqueous solution of 8% alcohol and a powerful blended remedy of five to eight fresh flower essences. Additionally, in certain remedies there are homeopathic ingredients added (also shown in italics). The alcohol content assures an extended shelf life of more than three years when the bottle is unopened, and up to one year after it is opened.
---
100% Money-Back Guarantee
The Deva Flower Remedies are guaranteed to be pure, natural, completely safe and highly effective. If for any reason you are not fully satisfied, return the Deva Flower bottle to the place where it was purchased within 30 days for a full refund. Please retain your receipt.
Popular choices in Deva Flower Remedies