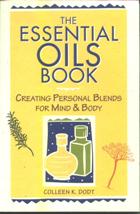 The Essential oils Book: Creating Personal Blends for Mind and Body
by Colleen K. Dodt.
Storey Publishing, 1996. Trade paper, 152 pp.
This practical guide shows how essential oils can greatly improve the quality of busy lives. Scent your home or office, create safe, fragrant home cleaning products, and make special mixtures suitable for children and the elderly.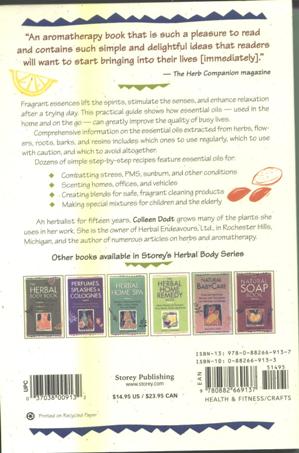 Back Cover
An herbalist for fifteen years,
Colleen Dodt
grows many of the plants she uses in her work. She is the owner of Herbal Endeavors, Ltd., in Rochester Hills, Michigan, and the author of numerous articles on herbs and aromatherapy.