| | |
| --- | --- |
| | Our Sponsors |
---
HOSTS:
These are the ten organizations that comprise the National Cave Management Symposium Steering Committee. The Steering Committee meets annually at the NSS Convention and also meets at each Symposium. Janet Thorne is the current Chair of the Committee.

National Speleological Society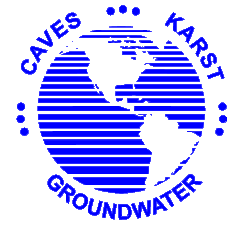 American Cave Conservation Association

Cave Research Foundation

U. S. National Park Service

U.S. Bureau of Land Management

U. S. Fish and Wildlife Service
---
CO-SPONSORS:
Co-sponsors are the local organizations that provide representatives to the local NCMS Organizing Committee, and other organizations who contribute at least $500 of cash or in-kind services. If you'd like to be a co-sponsor, contact us for an application form.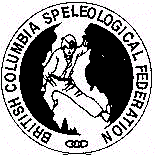 British Columbia Speleological Federation (BCSF)

British Columbia Ministry of Forests (MOF)

Northwest Caving Association (NWCA)

Oregon Grotto of the NSS (OG)

Northwest Cave Research Institute (NCRI)

Bat Conservation International

Washington Department of Fish and Wildlife

Richmond Area Speleological Society

Western Forest Products Limited, Port McNeill, BC, Canada

Terra Associates, Seattle, WA, USA

MacMillan Bloedel Limited, Port McNeil, BC, Canada

Canadian Forest Products Limited, Englewood Logging Division, Woss, BC, Canada

The Record,
---
GRANTS:
We are actively seeking grants and contributions to help offset the field trip costs for particpants, to sponsor breaks, and to provide additional funding to help us provide the best symposium ever. If you'd like to contribute, please contact Libby Nieland for instructions on where to send your contribution. If you are aware of some organization or entity that might support us with a grant, contact Dave Klinger.
Grants so far have been provided by:

Richmond Area Speleological Society (RASS)
---
Organizing Committee:
Members and officers of the local Organizing Committee include:
| | |
| --- | --- |
| Name and Committee/Office | Organization/Affiliation |
| Rob Stitt, U.S. Co-Chair | NSS Cave Conservation and Management Section, Cascade Grotto |
| Paul Griffiths, Canadian Co-Chair | BCSF |
| Libby Nieland, Treasurer | NW Chapter ACCA |
| Tom Strong, Program Chair | Cascade Grotto, NSS Director |
| Dick Garnick, Local Arrangements | Fourth Corner Grotto, Cascade Grotto |
| Dave Klinger, Sponsorship | NWCA |
| Mark Sherman, Publicity | NCRI, Cascade Grotto |
| Jim Nieland, Mt. St. Helens Field Trips | USFS, NW Chapter ACCA |
| Donovan Whistler, Publications | BCSF |
| Eric Larsen, Sponsorship | WA DFW-Habitat Management Program |
| Reid Robinson/Sue Vessey | Friends of Nootka Sound |
| Martin Davis, Canadian Vendors | VICEG, BCSF |
| Steve Sprague, U.S. Vendors | NCRI, Cascade Grotto |
| Bill Marshall | MOF, Recreation Section |
| Alisa Vanderberg | VICEG |
| Mack Pitchford | BCSF |
| Pat Shaw | BCSF |
| Denis Moffatt, Phil Whitfield | BC Parks |
| Michael Compton | NWCA |
| Rick Coles | VICEG |
| Jim Baichtal, Alaska Field Trips | USFS |
| Karen Griffiths, Travel Arrangements | BCSF |
| Sheryl Craig, Registration | Fourth Corner Grotto |
| Bob Brown | NCRI, WA DNR |
| Linda Heslop, Graphics Design | VICEG |