1997 Karst and Cave Management Symposium Organizing Committee Information Page

The next meeting of the Organizing Committee will be held on North Vancouver Island, BC on June 14-15th, 1997. The Agenda for that meeting will be posted here by June 10, 1997. Check back then.
---
This page is under construction (obviously).
---

Jump to the Preliminary Schedule for the Symposium. This will look best if you set the fonts size in your browser small. It doesn't show any papers yet--just the overall outline of when things will happen.
---
Organization Chart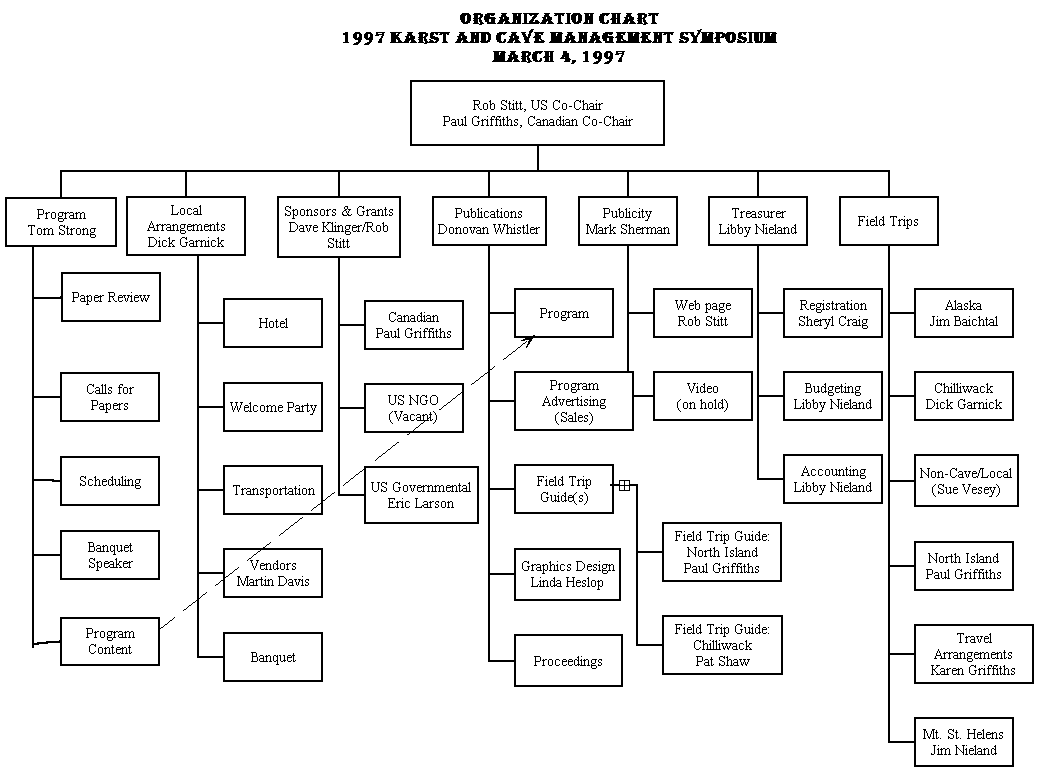 Proposed Organization Chart for during the Symposium
---